Services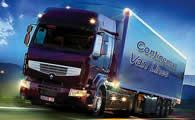 Below is an overview of the services and solutions Continental Van Lines provides. At Continental Van Lines., we have been serving Tri-State area and aim to provide the same convenient, quality service that has made us a leader in the moving industry. If at anytime, while you are browsing through our services section, you have a question related to any of our services don't hesitate to call us at 888-444-8518 or send us an e-mail at sales@continentalvanlines.org
Relocation & Household Moving - Employee relocations are a fact of life today, and by continuing to increase well into the 21st century, they will place uncompromising demands on the human resources departments charged with moving personnel, often entire divisions at a time. To help you meet this challenge, Continental Van Lines offers a series of relocation strategies that minimize the stress and downtime associated with corporate relocations. Tailored to meet the special needs of the corporate transferee, our program eases the transition for organizations and their families and helps assure compliance with bottom-line financial goals.
Office & Industrial Moving - Dedicated to the business move, Continental Van Lines's Commercial Division offers the skill and service that will protect your valuable commercial property and meet your bottom-line financial expectations. Our relocation professionals have the tools, equipment, resources and scheduling techniques to assure a successful move for virtually any commercial property.
We are The Tri-States mover of residential and office industries.
Packing - Good packing is essential for a successful move. Our packers are carefully selected, trained in the latest packing techniques and are thoroughly tested before they ever handle your belongings. We utilize special cartons and materials to protect all your possessions.